April 3, 2017 - Lecture by Dave Robinson at the Rollins School of Public Health Fear, Death, Faith, and Trust: Muslims and Christians Fighting Ebola Together in Sierra Leone References World Vision International—Protecting the Living Honouring the Dead Ebola 2017...
read more
FEATURED:  WHAT WE'RE READING & WATCHING
---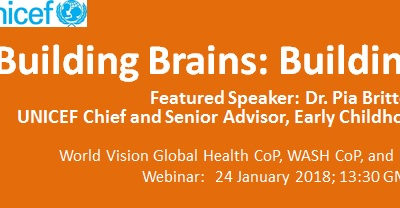 There is a growing recognition that nurturing, protecting, promoting and supporting children in their early years is essential for the transformation that the world seeks to achieve guided by the Sustainable Development Goals. The Lancet series Advancing early...
read more
Religion as Social Determinant of Public Health
Ellen Idler, PhD, editor.
Oxford University Press, 2014
In the fall of 2010, Ellen Idler, Director of the Religion and Public Health Collaborative and Professor of Sociology, convened an interdisciplinary faculty seminar at Emory that explored both the positive and negative intersections of religion and public health.  Faculty from the schools of public health, theology, medicine, nursing, and the graduate school met monthly, discussing the complex relationship of religion and public health, two institutions that often share common interests but sometimes find themselves in opposition.  What was clear at the outset was this: religion was an invisible and unacknowledged but utterly crucial social determinant of public health.