Coming up: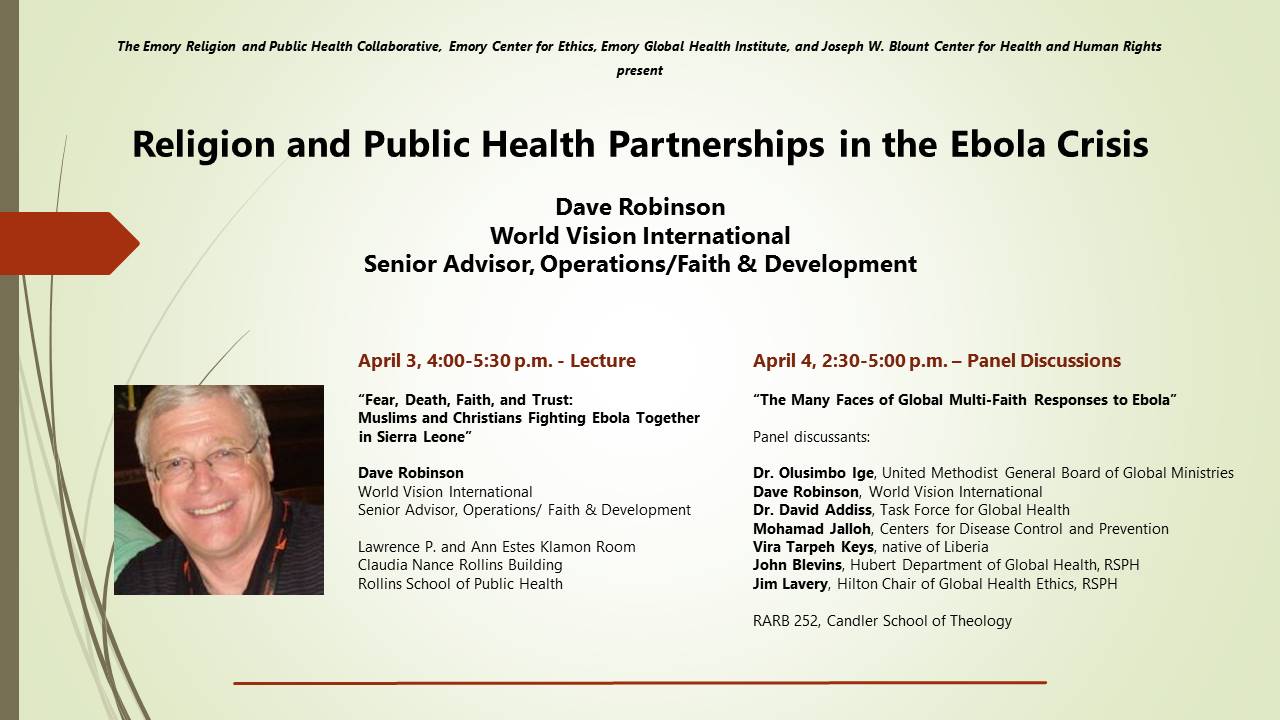 From the Religion News Service:

Ellen Idler | April 13, 2016 |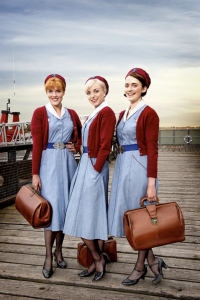 (RNS) I was thrilled to hear that PBS' "Call the Midwife" has started a new season in the U.S., especially since a British friend had sworn to me that no more episodes were being produced. Back we can go to those breath-holding glimpses of transcendence, for the next eight Sunday nights. In the first new episode, the familiar voice of Vanessa Redgrave tells us that it is now 1961, when "science was all-powerful and all medicine was good."
Through many small stories of births, this series tells a larger story about religion and health. The first two seasons were based on the memoirs of Jennifer Worth, one of the original nurse-midwives sent by the brand-new, publicly funded National Health Service to "Nonnatus House," the fictional name for a real Anglican order of sisters who were also skilled midwives.
The most notable change from previous seasons seems to be that births are taking place in the clinic, not at home.  read more…
Links to key events in religion and public health:
Lecture by Jenny Trinitapoli, PhD
Emory University
February 18, 2016
Why do we not speak of our compassion and spiritual, core values in public health?

Guest Speaker, Dr. David Addiss.  Webinar Recording and Resources.
To understand the role of spirituality in global health practice and identify factors that influence and limit its expression, Dr. Addiss initiated conversations and informal interviews with more than 300 global health leaders, students, and practitioners.
Four challenges contributing to a lack of connection with the values that drew global health practitioners to the field emerged:
1.        compassion at a distance;
2.        dichotomous thinking;
3.        conspiracy of silence;
4.        and compulsion to save the world.
Today's discussion included questions such as What is compassion?  Can we define it as service motivated by love?  How do we measure compassion?  The participants agree that "our action in global health is "mad dog" impressive… but we are so busy we forget to quiet our own spirit." Listen into this great discussion:

Webex Recording (Streaming Version):https://wvi.webex.com/wvi/ldr.php?RCID=6b1d373b698774d45883b429e75bbfdb
Webex Recording (Download Version):https://wvi.webex.com/wvi/lsr.php?RCID=3f5b2ef7bc
About Dr. David Addiss
Dr. David Addiss is a public health physician whose work has focused on the prevention and treatment of neglected tropical diseases – causes of immense suffering and disability. After working in migrant health as a general medical practitioner, David studied public health at The Johns Hopkins University and worked as a medical epidemiologist at the US Centers for Disease Control and Prevention from 1985 to 2006. He co-founded the World Health Organization's Collaborating Center for Control and Elimination of Lymphatic Filariasis in the Americas.  From 2006 to 2010, David directed the Fetzer Institute's research program in science and spirituality. He is currently Director of Children Without Worms, a program of the Task Force for Global Health in Decatur, Georgia. His interests include prevention of neglected tropical diseases and the role of compassion in global health.